True Tales Inspired by an Enchanted Lake

by Luisa Adams

A truly luscious book: small and elegant and real,
By Caroline (San Francisco, CA)

Luisa Adams invites us into a world of beauty and truth with poetically beautiful prose and clear insights that touch all our lives. I could not stop reading. Luisa has a way of describing her personal experiences with metaphors that touched me deeply.

In the first chapter, she describes her love of swimming with "This was not the world of trying. Effort sat down at the door, heavy in her overcoat of duty, as I plunged into the warm waters of a reality I loved." Reading this, I was plunged into the waters of my own reality of trying and yearning to leave this trying at the door.

Luisa Adams goes on to speak of many universal life issues - birth, step-parenting, grief, divorce, death, love, share connection - in a way that speaks to all of us. Although I don't usually like short stories, and often don't finish books I begin, I raced through this book, knowing I would return to savor each word.

Luisa welcomes readers to experience her joys and fears at the cabin by the lake. When she writes of the lake forest, near the end, "It is a homecoming, one I believe that has roots in the deep longings of the human heart to experience a sense of connection." I felt she was describing her own book. I experienced this sense of connection throughout.

So leave your duty at the door and gift yourself with some quiet moments of reflection in company of Woven of Water. You will not be disappointed.

Woven of Water: A Wonderful, Lovely Little Book
Sierra Mountain Times
By Jerry Whitehead III

Right from the beginning, I knew Luisa Adams' paperback "Woven of Water" was a book written about and for the fairer sex. From the very first sentence of the very first chapter ("The spiraling animation of water makes me believe that its essence is feminine. Before my eyes, the fourteen-acre lake becomes the poetry of a voluptuous woman. It takes on the persona of one of Diego Rivera's classic paintings of a female figure with calla lines, The Gatherer."), I knew that there would be no mention of the NFL, video games or muscle cars.

I entertained the thought of merely skimming the book to save me from what I felt would be certain confinement in an estrogenical prison. But yet, even as a typical red-blooded male, I found myself captivated by Adams' absolute mastery of the written word and compelled to finish the 112-page novella in a matter of hours. I simply couldn't put it down.

"Woven of Water" is half a collection of short stories, half a personal memoir. Each year since 1994, Adams has rented a small cabin nestled away on the West Shore of Twain Harte Lake for the entire month of October. (Her publishers insisted on omitting the lake's actual title because they felt it would take away the universal appeal of "an enchanted lake," although several other nearby locales are oddly mentioned by name.) Excluding the opening and closing ones, each chapter is, in essence, an extended journal entry from that year's visit to the lake.

The book is deeply personal. Each visit to the lake seemingly brings out a major life event, or at least reminds Adams of a previous one. She bares her soul by recounting her successes in life, and more poignantly, her failures. She details her failed first marriage, her trials and tribulations going through step-motherhood and her less-than-perfect relationship with her parents.

One may wonder what the appeal is of reading such a thoroughly intimate work would be, especially if you're not a female. The answer is simple: Adams has an amazing literary gift. Every sentence is a beautifully constructed gem that has a gentle, soothing flow, like the cadence of a lazy stream bubbling it's way downhill (that will be the first and last water metaphor, I promise). She has the unique ability to make you pause and re-read nearly every sentence – not because it is clunky or awkward or difficult to comprehend, but because it is a true joy to be marveled.

When Adams is recounting the difficulties of blending a family and the unique set of obstacles a stepmother is forced to go through, she is recounting something I cannot and will never be able to relate to. And yet, she describes her plight so eloquently I had no choice but to feel for her. When confessing her uniquely feminine fear of a malevolent male lurking somewhere in the lonesome dark during one particularly scary night, I somehow understood it and felt empathetic.

"Woven of Water" also handles the issue of mortality and death. During the 10 years of her monthly retreats to the lake, her first husband, her father and a personal friend all pass away. Death is an unfortunate part of life and one we all go through with friends and family before we ourselves pass on, and it is touchingly and meaningfully captured in "Woven of Water." Adams' portrayal of her father's major regrets as he realizes he is coming to the end of his line can break your heart, and her befriending of a whimsical 90-something year old beach bum one October only to have him pass away the next is truly touching.

"Woven of Water" is, much like the soggy $20 bill Adams finds buried in the muddy shores of Twain Harte Lake during one fortuitous October, a hidden treasure. The book also features interesting original illustrations by artist Jim Murphy that are full of character. If a 24-year-old male can not only get through but thoroughly enjoy reading it, other demographics are sure to absolutely love this charming little book. (I had the pleasure of meeting Luisa when she came into the office and she is every bit as lovely and charming as her novella.) "Woven of Water" is available online through www.barnesandnoble.com, www.robertsonpublishing.com and www.amazon.com (where it has received glowing reviews; all seven reviews have given it the highest-possible 5-star mark, with one reviewer encouraging readers to "Take the time to journey with (Adams); it will change your life), and is also available at the Mountain Bookshop in the Junction Shopping Center in Sonora.




Luscious ~ Joana Ukali
I read this book with the excitement of,"and then and then."
Luisa's gentle way of presenting her deep connections to life connected me to my own and others. Her unique writing was universal in the connection of the heart. Reading this book was like having a warm cup of tea with a special heart friend. An honoring of the magnificence of life.


A real treasure ~By linda Brown "linda rae" (Cottonwood, AZ, United States)
What a pleasure and a delight to be welcomed into the authors' sacred space!
I was drawn into her world of inner life, her time alone...her room of her own and I could NOT put it down! I sipped these wonderful short stories as if they were the most delicious of treasured wines. How wonderful to see into her world and to share her journey over the years.


a Real room of her own, December 4, 2007
By Lynn Scott "Lynn Scott, author" (Marin County, Ca.)
Woven of Water by Luisa Adams could be the dream of every woman with some history behind her, needing a clear view of what the future holds, and has an urge to express it by whatever form of creative genre occurs to her. How often I have imagined a cabin (with the amenities) where I was alone for a considerable time: to ponder, observe what happens around me in nature, dream, do nothing, lie still outdoors, and write. She does this so well. I was held by each of her essays. Without blame or guilt she talks of difficult situations in her family, giving the reader another model of how to handle those inevitable dramas that arise if we are alive! Thank you Luisa.


Maybe I should have paid more attention..., December 2, 2007
By fretter
while I was living my life. I guess, that we are, indeed, more alike than perhaps we want to think. Forced me to look a bit closer at some of the experiences that I have had. Divorce, death, parenting, marriage seems mundane for some, but still.... Granted that this book is not for the person who cannot reflect on the experiences, choices, and chance happenings that makes each of us who we are. Although "vince" was a stretch, I could relate to all of her writing. Her thoughtful writing just made me feel better. A pleasure to read.


Woven of Water, November 27, 2007
By Barbara Marrett
"Reading Woven by Water" is like drinking water from a cool, delicious well. The words resonate with depth and beauty. Anyone who has thirsted for acceptance of life's inevitably difficult events - divorce, death of loved ones, step-parenting - will take solace in Luisa Adams words. - Barbara Marrett (Washington State)


Chicken Soup for Woman Reader, November 27, 2007
By Teresa LeYung Ryan "manuscript consultant and... (California, USA)
Woven of Water is a sparkling gem of a book; deserves book awards. Luisa Adams's exquisite use of language makes for a page-turner. Written with poignancy, her stories made me cry and laugh on the same page. The "gifts" in Woven of Water remind me of the ones in Eat, Pray, Love.


Dive In, November 12, 2007
By Bookworm
Reading this little gem of a book is a treat for the senses - beautiful descriptions, poignant characters, self-depreciating humor, and lovely illustrations. The stories at Ms. Adams's magical lake are intertwined with the realities of daily life. Each short story vividly captures the reader's interest and emotions. I highly recommend "Woven of Water" and will be giving it to both male and female friends this holiday season.


Lovely world, lovely writing, November 12, 2007
By mmr (Arlington, VA)
In Woven of Water, Luisa Adams gives us a look at her soul, the soul of a middle-aged woman who's won and lost and kept a sense of grace through it all. Take the time to journey with her. It will change your life.


Inspirational, November 11, 2007
By Martha Alderson (Northern California)
Every page and every word of Woven of Water is simply beautiful. The attention to detail in the book itself, the colors, the format, the fonts, the illustrations all contribute to a sensuous experience with the words. Words and phrases and moments evoke in me what it is to live in grace.

"Amid the trauma and drama of growing up, glowing old, and all the choices and events in between, we get lost."

Woven of Water carries nature's healing powers. The author's words reconnected me to what is really important.


A treasure of insight and wisdom!, October 30, 2007
By Priscilla (Virginia)
This book is a treasure of short stories full of insight and wisdom! Written over a ten year period during an annual month-long retreat at a small mountain lake, each story is drawn from a particular moment in the author's life. I was amazed at how many of the stories mirror my own life experiences. Whether it is stories from her past or observations from the present, she calls attention to the importance of reflection and stillness amidst the challenge of living our demanding lives. Her sensitive observations of nature are a gentle reminder to me to slow down and make more time to absorb the beauty of the world around me.
---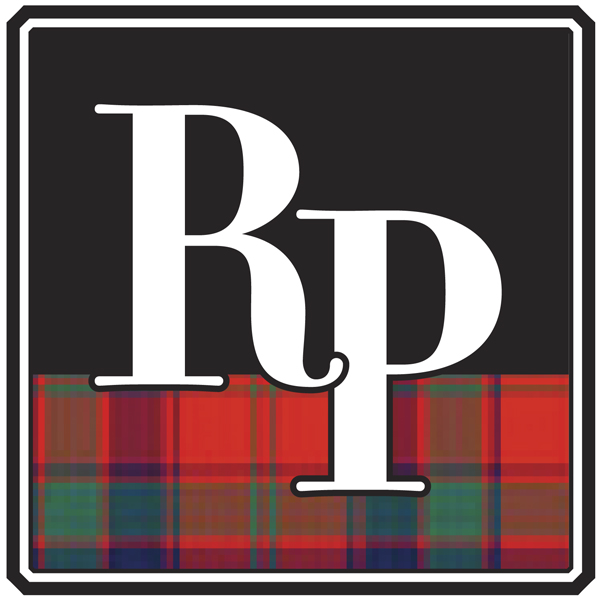 Robertson Publishing
59 N. Santa Cruz Ave, Suite B, Los Gatos, CA 95030 USA
408-354-5957 or Toll free 888-354-5957
---