-
---



BURNING GORGEOUS

seven 21st century poets:

William Fairbrother
Pamela O'Shaughnessy
J. R. Pearson
Steve Parker
Beth Vieira
Greg Grummer
David Mehler


---

Seven poets from three countries, forty pages each, and no rules—this is Burning Gorgeous, an anthology of new, experimental poetry edited and published by the poets themselves. In contrast to most of the western poetry published today, these poems have been written and published outside academia by poets who found each other in an Internet poetry forum.

WHY BURNING GORGEOUS?
Burning can be passionate or corrosive or destructive, but it is always full-force. Gorgeous things are more than beautiful; they seem flawed or even ugly at first, because the new is always dissonant, always strange.

---

"With this book you get seven books. You get the manifesto of a romantic scrawled on mummy toilet paper, the diary of an alien child with a brain the size of three yellow-pages, the psalter of a martyr scrawling his own ecstasy upon the violence of others, the ship's log of Marco Polo Mouse, the textbook that infinitely writes itself, the collected dictations of a stenographer with exploding head syndrome, and the apocrypha of a prophet who can't see five minutes ahead. All in all, quite a bargain, I'd think." —Don Zirilli, Editor of Now Culture





288 pages, 7" x 10"
Paperback ISBN: 978-1-935125-79-2
Hardback (Laminated) ISBN: 978-1-935125-81-5

Published by: Robertson Publishing (RP)




---

---

Click on the above to listen to readings from Burning Gorgeous. This and 14 other readings are on YouTube.

www.youtube.com/burngorgeousreadings

---

William Fairbrother is a poet, playwright and novelist born April 10, 1956 in La Jolla, California. He works as a chef in a seven-hundred-seat-capacity restaurant on the island of Falster in the Baltic Sea in Denmark.
William's work is perhaps the most experimental and steeped in theory, whether picked up formally or autodidactically, I'm not certain. He most closely aligns his work with the school of Symbolism. Once, I decided to post on another board one of my more experimental pieces to see how it would be received by people who didn't know me. A couple of people came into the thread and trashed the poem in a condescending way. William, who also posted on this board, acting, I'm quite sure, as a countermeasure, offered a careful, thoughtful and thoroughly sympathetic critique. He offered me this kindness, I suspect, because he perhaps more than any of us understands what it's like to have one's work superficially read, misunderstood and dismissed, but also because we were friends on another board. When asked why he writes, he says, "Out of habit." 
About his poems he says, "Larsens Plads is the name of the place I lived from early 2003 to late 2009, in a dank, dirty, abandoned room which fortunately had electricity, and where I was able to hack into several wireless Internet connections. There were thick cloths hung over the windows, so no light would escape and catch the eyes of the police (it is against the law to be homeless in Denmark), and to keep out the cold. I wrote all but one of the poems in this room." 
William's blog is at http://www.virtualitch.com.
Pamela O'Shaughnessy: The first time I met Pam, she was hosting a meeting for online poets at her home on the Central Coast of California. I was struck by how sane everybody seemed in real life—online, things can get artificially and exaggeratedly crazy. But the operative word I felt was "normal." I don't quite know what I expected, maybe drama geeks. Another time when my family of seven was traveling to visit in-laws, we stayed with Pam on our way back to Oregon. If I'm not mistaken, this was when she pitched the idea for this book to me. Pam and her sister Mary write legal thrillers for a living. Her poetry blog is at http://jumpingthroughtheenso.blogspot.com.
I think the thing that most characterizes Pam's poetry is the large scope of an ever-curious mind complemented by her wonderful sense of humor, which manifests as playfulness and whimsy that infuses even the most serious work. She says: "Poetry is the use of the imaginative faculty to get at truth. It's an exploratory art, as theoretical physics is an exploratory science. The process for me consists of drawing down half-glimpsed concepts and impressions into my conscious mind, and then trying to shape words into a re-creation that is engaging, concise, emotionally gripping, and accurate. I'm interested in eliciting complex emotions from the reader. I would like to be one of Klee's fish at play in a brilliantly-colored continuum." 
J.R. Pearson says about himself, "I was born in 1977 near central Michigan. After an uneventful education in my early years, I stumbled upon poetry completely by accident." I recently visited him at the gym he worked for in Idaho when a family vacation took us within thirty miles of where he worked. He was sharing with me his enthusiasm about new experimental writing in The Indiana Review and how much he had been enjoying the recent work of Jack Gilbert and Ed Pavlic, when he jumped up to run out of the office. Apparently he had been paying enough attention to notice when a customer who'd been bench-pressing began to struggle under too many weights and couldn't get them off his chest one final time. It was clear how completely the club owner trusted J.R to manage the place.
J.R. has since relocated to Yuma, Arizona, and is still teaching physical training. He adds this note: "I direct MFA studies at the Antarctic Middleclass University for Brainfreeze Origin Studies. I spend my summers bird watching with & as a charter member of Annual Atlantic Pegasus & VHS Viewers. My work is in or forthcoming from Biz-Dat Blingery, A Penguin's List of Tragic Consequences for Adultery, 9mm Drive-by Piercing, Spicy Italian Sausage, and Sh!tfaced & Loving It! If you don't believe that then you're a pessimistic jagweed."
The title of our anthology, Burning Gorgeous, is taken from a poem by J.R. in this book. His poems are filled with fire and romantic energy, and his original imagery has brought him considerable early publishing success.  
Steve Parker is from Liverpool but now lives in West Yorkshire, England, dividing his time between Haworth and Glasson Dock, and has done considerable traveling around the world. It's hard for me to imagine what Steve's poetry might look like without access to the Internet, as he creates collages of what is going on in his life personally, but in the foreground are bits of global news, culture, technical information forming metaphors and texture, and even interspersed excerpts of quotes from languages and foreign character scripts. He designs websites for a living.  About his poetry and methods, Steve says, "My current interest in poetry has a therapeutic element in that I try to give air space to as many disparate voices as possible. I have called this selection 'Dispatches to a Lost Future Self' in the sense of Eliot and 'Footfalls echo in the memory/Down the passage which we did not take' (Burnt Norton, 1936). I think that some parts of us always do take each of these possible future passages, and often get lost in them. These poems are an attempt to address the consequent diminution involved in that process of becoming abstract. At the same time they are an attempt to resurrect those lost entities that were unable to make it into Present Time from the past, and to look again at some of the old myths that trapped them there. So this poetry is about mourning and séance and alchemy and resurrection. I am more interested in the process of poetry itself than any considerations of language for its own sake." We have kept Steve's UK spelling and punctuation. Steve's poetry blog is at http://brickstackblockstack.blogspot.com.
Beth Vieira remains something of an enigma to me. Her work has a classical feel and is informed by Nietzsche as well as other poets. It is the work of a survivor. Beth lives on the California Central Coast, has a Ph.D. in Literature from Johns Hopkins University and is currently studying to become a psychotherapist. She was on a career track teaching at the University of California at Berkeley, but removed herself from it. I don't know the specifics but suspect it had to do with thick, unendurable politicking. She has a fierce, intimidating intellect, but she is used to modulating her speech to seem and sound less so, and I've seen her resort to this strategy many times in the past. But she will bring her strength to bear if challenged by pretension and arrogance. She has volunteered on a suicide prevention hot-line. Once I met a mutual acquaintance at a memorial service, totally by accident and out of any context, who went on to tell me how pivotally influential and inspirational Beth had been to her own development as a scholar.
She says: "I sported a bikini from Miami before I was six weeks old. I have always been a lover of the sea and wear a tattoo of a turtle on my wrist. My writing is influenced by Neruda's own love of the sea. Also present in the background is a deep influence of Zen, its poetry and philosophy. If language is viewed as a kind of noise through which meaning is made, poetry makes its meaning in relation to silence, in the spaces in between where there is no sound or mark. These spaces in between, this interval, is called "ma" in Japanese and is symbolized by gates opening onto the sun. Small or large, it is the "ma" of things that is presented in my poems."
Greg Grummer of Milwaukee, Wisconsin, is a businessman in the paper products industry. He lives in Milwaukee, Wisconsin, where he works with his sister and parents in a small craft business manufacturing and marketing products used in hand papermaking. He has a presence on the web at http://www.youtube.com/user/Greg021153. He has had work published in various publications such as Rhino, House Organ, Hunger, American Poetry Review, Indiana Review, and Ploughshares. Poems from this manuscript appeared in the following journals, ezines and magazines: Fence, Hunger, Now Culture, Phoebe, Porcupine, Rhino, Small Pond. He has a wife and son who are learning, daily, what they can and can't expect from him, and is currently involved with a group of Jungians.
Greg is one of our favorite video-makers, as his poetry recitations show a gift for comedy as well as politics. He says of his poetry: "As for where I place myself in the literary tradition, I look at Zbigniew Herbert, Wislawa Szymborska, César Vallejo, poets getting their energy from the political situation they find themselves in, but being affected emotionally as much as intellectually. It seems like an Eastern European sensibility. I don't understand why that's where I'm at. It doesn't make much sense. William mentioned that my aesthetic was forty years old, but I'd put it more at eighty. I relate to the 1920s and 1930s much better than the 1970s or 1980s. Maybe I'm preparing myself to go back there after leaving this time period. Who knows? I'm not a surrealist, but perhaps a magic realist with caveats. I'm uncertain about these things. I read a lot of surrealism in translation, and that may explain my lack of interest in meter, rhyme, and so on. I think that stuff does something to the thinking in the poem, and for me the thought or idea of the poem is most important, so my revisions go toward liberating that." 
David Mehler: I was born in San Jose, California, in 1961. I received a degree in English from the University of California, Santa Barbara and began writing poetry after taking a workshop from Edgar Bowers. UCSB is where I met my wife, Sally, and subsequently converted to Christianity from no religion. After working a variety of low income jobs, I enrolled in a graduate MFA program, but abandoned it soon afterward to learn how to drive tractor trailer rigs. In 1997, my family and I left Denver to move to Newberg, Oregon, to purchase a coffeehouse, which we have owned and operated to the present, adding a bakery, roastery and drive-through to the cafe. I have served as an administrator for The Critical Poet and as an editorial consultant to Triggerfish Critical Review. In the last two years, my wife has taken over management of the business and I have returned to driving a truck for a living.
I agree with Marvin Bell when he says, "Every poet is an experimentalist...Originality is a new amalgam of influences...the penalty for education is self-consciousness. But it is too late for ignorance..." I borrow my poetics from John Coltrane's description of his sax playing: "I am trying to learn how to start in the middle of a sentence and move in both directions at the same time," while still striving to make some kind of sense. 
---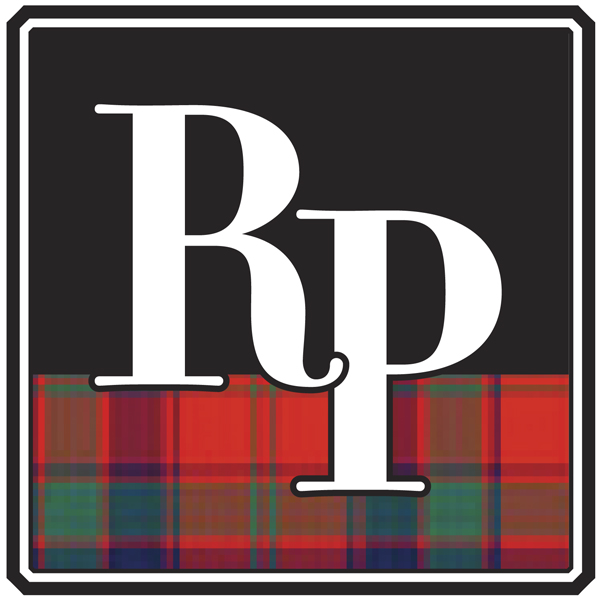 Robertson Publishing
59 N. Santa Cruz Ave. Ste B., Los Gatos, CA 95030 USA
408-354-5957 or Toll Free 888-354-5957
---